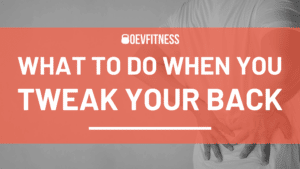 Uncategorized
So you tweaked your back.
It might have been from picking up something off the ground, in a workout, or getting out of a car.
Some questions that might go through your mind are
"What do I do now? How bad is the 'injury? Will I ever lift weights again?"
The good news is, it's probably not nearly as bad as you think.
Here's how you can quickly get back to feeling 100%.
Read More »